***DISCLAIMER***
(it's so pathetic that I have to do this; I HATE people that can't take responsibility for their own actions!)
This is ONLY documentation for my own project car. Should anyone decide to copy, emulate, or in any other way reproduce my ideas and/or methods, I bear NO RESPONSIBILITY for your actions. This is not a snap-tite model. There are no (quality) pre-fab kits out there that make it an easy 1-2-3 to do this conversion. This is custom work, and as such, is every bit as much art as it is science. Please ALWAYS think through what you're going to do before taking action, and PLEASE, Safety First!
Day 7 - Wiring, final bumper fitment
By the end of Day 7, the bumper fits (yay) and all headlight wiring is done EXCEPT for the elusive turn signal blinkers... damn if I can't get them to blink :(
Here are the projectors (low-beam) with city/day-time running/parking lights (do they have a technical name?). Heh, I didn't realize there were actually 4 lights til I was into the wiring, pretty cool!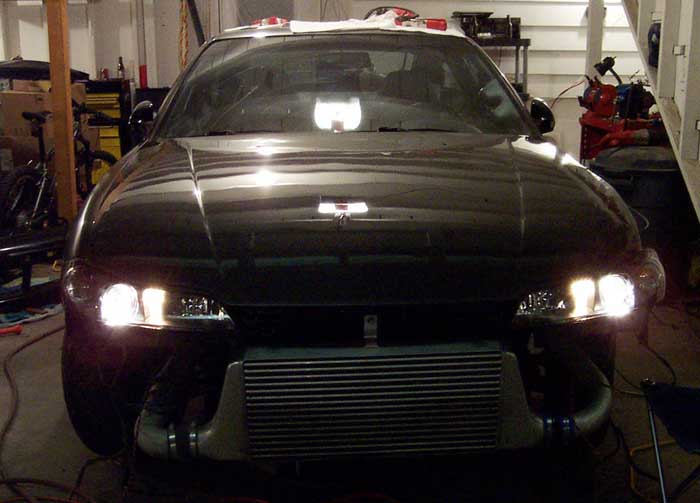 High beams and parking lights: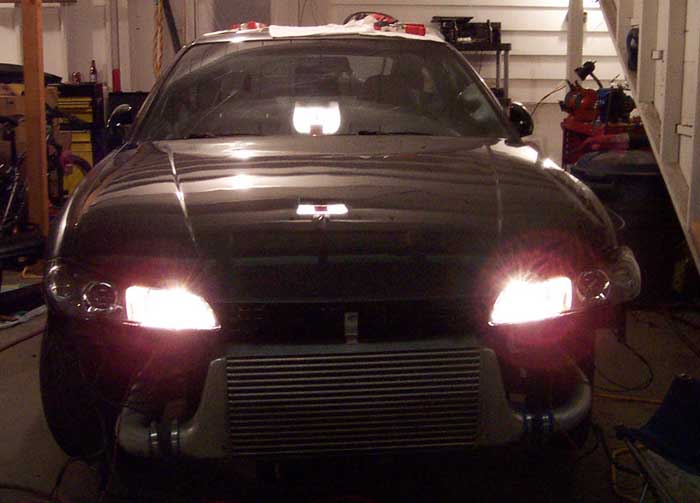 Parking Lights alone: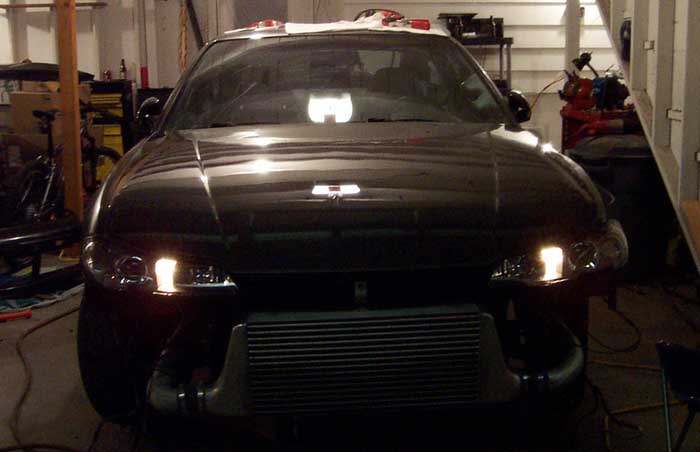 ^ TOP
Pick a Day... (click Home for descriptions)